oral surgery
Many times there is not enough bone in the jaw to completely cover a dental implant and there is a need to add more bone. In some cases, procedures to widen the bony ridge can be performed with bone grafting techniques called guided bone regeneration. There are now healing accelerators available that are purified human proteins made by cloned bacteria. When added to bone grafting materials, bone may be generated to allow for implant placement.
Crown lengthening is a surgical procedure that re-contours the gum tissue and often the underlying bone of a tooth. Crown lengthening is often for a tooth to be fitted with a crown. It provides necessary space between the supporting bone and crown, which prevents the new crown from damaging bone and gum tissue.
When deep pockets between teeth and gums (6 millimeters or deeper) are present, it is difficult for a dentist to thoroughly remove the plaque and tartar. Flap surgery is a procedure where the gum flap is lifted away from the tooth. Diseased tissue and sometimes bone is removed. The rough surfaces of the tooth are then smoothed by root planing. The area is medicated and the gum flap is replaced and sutured allowing the bone and gum tissue to heal.
One of the goals of flap surgery is to reduce the depth of the periodontal pockets to make them easier to keep clean.
The human skull has several cavities or air spaces called sinuses. When the sinus is enlarged and intrudes on areas where we want to place dental implants, bone or bone growth stimulation material is placed into the sinus. This procedure only affects the maxillary sinuses, which are located just over the molar teeth in the upper jaw. The side of the maxillary sinus is opened and the bottom is raised so it will fill in with bone. Several months later, dental implants can be placed in solid bone.
An "Osteotome Lift" is a surgical procedure that raises the floor of the sinus directly over where the implant is placed. This can be done without actually opening the sinus.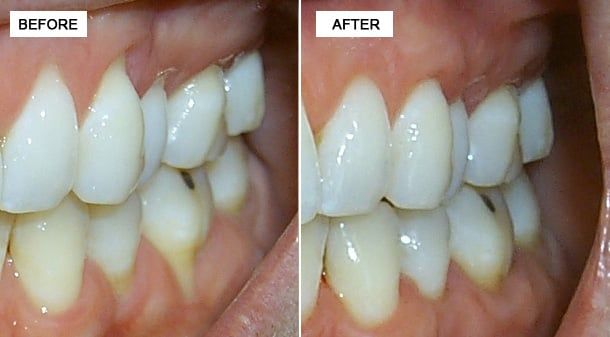 A frequent periodontal condition is known as gum recession. This means the existing gum tissue has receded up or down the root of the tooth exposing various amounts of the root. Root exposure can create root sensitivity especially to hot and cold, an increased potential for root decay, and/or esthetic concerns. Gum grafting procedures are the treatment of choice to prevent the recession from continuing further. There are many different types of recession and hence many different types of gum grafting. Some are aimed at covering the root of the tooth and other procedures are focused on providing an excellent new zone of gum tissue to halt the recession.